Cambridge is a great place to be a student. There's loads going on within the University and Colleges, and there are also over 500 student clubs that you can join - a great opportunity to meet like-minded people or to try something new.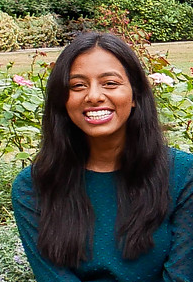 Welcome from the Cambridge SU
Studying at Cambridge was one of the best experiences of my life. I got to learn from leading academics, meet students from all walks of life, and live in a beautiful city. The University's small-group supervision system meant that I was able to study and engage with my subject in an exciting and interactive way, from both my teachers and my peers.
Cambridge also has an incredible student community. Students are so enthusiastic about their subjects, but they also spend a lot of time getting involved with extracurricular activities, and they have such a clear vision of how they want to change the world. Cambridge is an amazing university, so I really hope you love the look of it and want to apply just as much as I did!
Zaynab Ahmed
Cambridge SU (Undergraduate President)